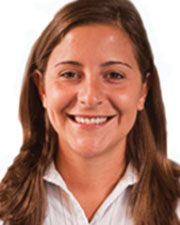 In the past, someone may have tried to explain commissioning to you in complex engineering terms that just left you frustrated, confused, or uninterested. We recognize that there is a lot of confusion about what exactly commissioning is, and there are many services that fall under the banner of "commissioning," not all of which provide value beyond checking boxes.
Through quality commissioning, you will see tangible benefits such as cost savings in construction and operations of the building, longer life of the equipment and systems, as well as increased comfort and happiness of the future residents (and staff!)
Commissioning's Role in Your Project
Commissioning is an essential quality assurance process that helps ensure all systems are designed optimally, installed correctly, and operate accordingly at the time of occupancy. Your commissioning agent manages all aspects of the process.
If done correctly, commissioning will save developers the money and hassle by identifying and fixing problems long before a building is occupied.
The purpose of commissioning is to make sure that the building you ultimately get meets the expectations you had for it at the start. For maximum benefit, commissioning should be performed in three phases: Design phase, construction phase, and pre-occupancy phase. Learn more about the phases in this article.
A Great Commissioning Agent
Your commissioning agent serves as an owner's representative for mechanical, plumbing, and electrical systems. (S)he is a commissioning expert who you can trust to confirm quality, and thus should be integrated early on during the design development. (S)he asks the essential questions that clarify the intentions of the building and ensures design decisions will achieve those objectives, such as:
• What type of population will it serve?
• Are piping and duct layouts optimal?
• Will this equipment be serviced appropriately and accessed easily?
• How can systems be designed to increase energy efficiency and savings?
You know you are working with a great commissioning agent if (s)he:
• Gets the project's big picture and is detail oriented.
• Anticipates challenges before they arise, often during the design phase.
• Reviews any suggested changes to the design to make sure they don't cause unforeseen problems before the construction phase.
• Becomes a familiar face at the construction site.
• Is a clear communicator, providing clients with regular updates, and logs?
If a quote for commissioning is significantly cheaper than others, be wary. Do they have the necessary experience? Will they be in design meetings and on-site often enough? Mistakes in the short-term can lead to expensive complications later when tenants have already moved in.
Part two to appear in the May 1-st, 2018 edition of the New York Real Estate Journal's Owners, Developers & Managers section.
Andrea Mancino is a director of new construction at Bright Power, New York, N.Y.