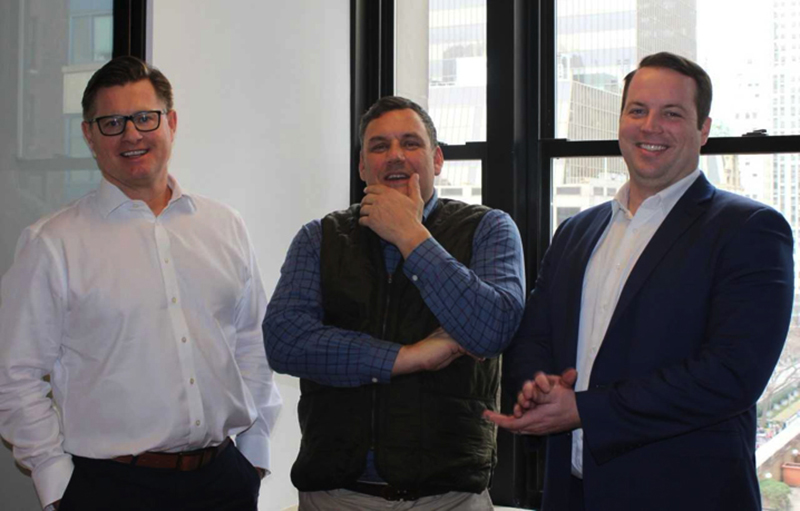 New York, NY Who is BMDC? Having started in 2016 BMDC Construction has had a tremendous amount of growth over the last two years.
Two partners have joined Ben Mullen and the team recently; Christopher Kuntz and Jack Dines. All three have similar backgrounds in the sense that they all started at entry level positions and moved their way up. Mullen, Kuntz and Dines are all strongly involved in every aspect of the projects.
"We feel that with this ownership group having our hands in each and every project, we can ensure the highest quality service and value to the clients" said Mullen.
Dines said, "We are involved in every pre-construction walk through, internal meetings, client meetings, subcontractor meetings, etc."
Having seen a shift in the construction management requirements for the construction industry over the last eight years there was an opportunity for BMDC to build up its client base and deliver a better service than their competitors. Today, BMDC is seeing the results of those first couple of years. "Obviously it is a busy market, but we are getting new opportunities daily as well as great opportunities with our repeat clients," said Kuntz.
Typical types of work for BMDC consist of commercial interiors, TAMI, retail, hospitality, development and core and shell. Clients range from Fortune 100 companies to new start-up tech companies.
"Regardless of company size, we want to be known as the best team of builders in the city," said Mullen.
BMDC's Challenges
Having growth is a great "problem to have" but is still a problem that needs a solution. "Fortunately we have planned for our company's success; which usually results in more work. Adding Chris and Jack as partners, with their client base and contacts we knew we would have a lot more work coming through the door, and quickly," Mullen said. Some of the most important steps BMDC has taken is focusing on the growth of the employees they have while being selective on the new members coming in. Additional safety training courses for all employees, software training, onsite 1 on 1 training with the partners are just some examples of BMDC's initiatives. Company culture is a priority for the ownership as they grow. Mullen said, "We are in a good spot controlling our growth. We aren't just adding people to be a warm body on a project. We want good people who fit with our growth plan, and our collaborative culture."
Day to Day
BMDC's sweet spot is still smaller than "the big guys" but they are getting more larger opportunities than expected. "We've had to, respectively, turn down some larger opportunities recently. We want to deliver the best project we can every time. Sometimes the timing is just not right," said Mullen. "We need to execute for the clients we have and the new ones coming on while keeping an eye on upcoming client's needs."
Future
Within the next five years BMDC wants to be known as the best builders in the city. "We want the industry to know that when they partner with us we are delivering a top-notch job every single time, a lot of firms have gotten away from that recently," said Kuntz.
Making sure to continue to service the client relationship is BMDC's top priority. Mullen said, "There is a lot of technology out there that we can expect to start seeing trickle into the construction industry in the next five to ten years. The cost for the customization of that technology I see as the biggest hurdle today, but technology is always improving and outpacing expectations."