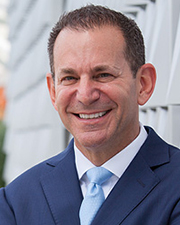 A healthy and thriving economy is projected for the new year. Analysts are able to foresee trends and set expectations for the year's commercial real estate environment. Lets have a look at the retail, office, and industrial markets and discuss what we believe will occur this year.
Retail market to continue with experiential retail focus
No surprise here that we believe we will see a continued focus on experiential retail. The industry is evolving from offering products and services to providing experiences. With demographics commercial real estate trends 2018 changing, the baby boomer generation is now smaller than the millennial generation. Many of today's decisions in real estate and consumer spending are made by people under the age of 40. Although millennials are known for gravitating towards experiences, such as food and entertainment, baby boomers are increasingly living a similar lifestyle.
The retail industry must adapt to the changing preferences for products, services, and experiences of both generations. Only those best positioned to embrace consumers' changing shopping patterns and accommodate e-commerce will flourish in this market. Expert analysis also foresee major retail consolidation to continue this year – think Amazon and Whole Foods Market, Walmart and Jet.com, etc.
Commercial real estate for sale: Office market to seek more efficiency
A trend we expect to continue is the shrinking of the office footprint. Between the evolution of co-working and more people working from home, companies are finding greater efficiencies to control costs while keeping productivity high. However, there is still a demand for personal contact and proximity to others, so we don't see remote workspace overtaking the office workspace anytime soon, but we do expect changes ahead. Developers and commercial-property owners need to focus on providing not just space and a great location, but an environment for success containing flexibility, green design, and smart office space, which boost productivity. Developers who focus on and market design and efficiency, and tailor their products to the ever-evolving workplace will benefit greatly.
Industrial market to sustain rising demand trends
As a result of a changing retail market with a strong focus on e-commerce, the industrial market will continue to see positive impact. As consumers continue calling for more goods at faster delivery rates, retailers must keep up with demand by increasing inventory volume. Analyst experts expect the industrial market to continue to advance as e-commerce providers demand warehouse and distribution centers close to densely populated markets.
Ron Koenigsberg is the president of American Investment Properties, Garden City, N.Y.