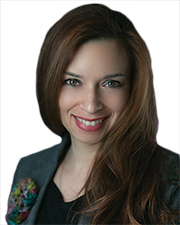 Commercial property owners are the true stakeholders toward making a difference to the future propensity of a sustainable lifestyle push on Long Island, for Long Island. With the highest taxes in the nation, Long Island's commercial ownership elite are the gatekeepers to the communities' future conservation and sustainability efforts. These top brass principals have the ability to lead by example by fortifying the community's economic health-by supplementing and adding capital back into the economy by way of perpetual savings, in the hundreds of thousands per property, by simply adding clean energy technologies. Additionally, from a corporate social responsibility and environmental prospective, commercial buildings release the highest degree of contributions to greenhouse gas (GHG) emissions by sector. As published by the United States Environmental Protection Agency (EPA), it states, when the emissions from electricity were studied by the end-user criteria sector, industrial activities account for a much larger share of U.S. greenhouse gas emissions, thereby indicating commercial and residential buildings report an increase, substantially when emissions from electricity are included, due to their relatively large share of electricity consumption (e.g., lighting and appliances).
Today, there is not only a way to navigate the many allocated programs geared towards commercial efficiency adoption on Long Island, but the mechanisms and technologies are now evolving at an expeditious rate. So much so that, Long Island's commercial community would be remiss to not adopt Energy Conservation Measures (ECMs) geared and developed towards conservation and delivering a stream of perpetual cost savings, infrastructure efficiency, long-term benefits and power production security. These best of practices to go green also save green. Monetized rebates, incentives, accelerated depreciation, short-term investment paybacks, LEED point goals and property positioning are the fundamental benefits associated with ECM taking a front seat within the industry.
A key changer to the space of ECMs is combined heat and power (CHP) conversion. This co-generation mechanism is a power player–no pun intended. The CHP mechanism reduces energy costs due to its high efficiency. By simply using waste heat recovery technology to capture the wasted heat associated with electricity production, the CHP system typically achieves total system efficiencies of 60-80%, compared to 50% for conventional technologies. And requires less fuel to produce a given energy output, avoiding transmission and distribution losses which occur when electricity travels over power lines, not to mention a hedge against electricity rate/cost increases at an average of 3-4% annually. While also adding a security measure of on-site power generation supporting a key consideration of improved reliability, the CHP mechanism is a stellar addition to any commercial facility by way of omitting downtime of operations in the event of a disaster or an interruption of grid-supplied electricity.
Commercial efficiency programs can be highly difficult to navigate and confusing, but as an advisor to the Long Island commercial community and advocate and prospective member to the EPA-CHP Partnership, I always advise and encourage the consideration of implementing other energy efficiency measures first, like lighting, HVAC, building envelope, and EMS upgrades, to minimize energy consumption and obtain the maximum value in conjunction with additional proposed CHP or ECM systems.
As the progression of commercial efficiency and sustainability measures become commonplace with key stakeholders and facility officers on Long Island, I foresee a commercial property market robust in the utilization of a smarter, metric driven, energy conservation technologies. Systems like this would feed a real-time commercial management platform with the intelligence and capability to convert ECMs into analytical data to discern smart capacity trends and support a smart interface programming—to manage and offset low and high peak energy demands. NYS Sustainable Corp., is poised to deliver as much education and commercial community involvement necessary to alter and curate energy efficiency conservation measures.
Only by delivering a dialogue and continuing the conversation will we be able to be a contributing factor towards a healthier environment, economy, in support of and towards the advocation of cutting costs for the end-user/commercial property owner. They are, as previously disclosed, the leaders of our efforts and impact, so NYS Sustainables' path to better Long Island's efforts towards its transitional path on sustainability measures is clear. NYS Sustainable and the National Association for Women in Construction (NAWIC), are currently curating a Sustainable Breakfast Series to be launched this month. As the NAWIC vice chair of the New York and Long Island chapters, my intention is to keep the message, education and support outreach relevant and current relating to both new construction and existing commercial properties on Long Island. This is just the beginning—I am excited about our future. Our children will be the benefactors of all the collaborative sustainability efforts.
Nancy Colella is principal at NY State Sustainable Corp., East Norwich, N.Y.