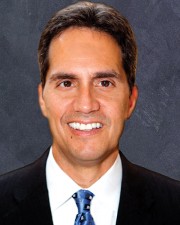 Did you know that the mere reading of this column separates you from the majority of your peers? The single act of reading, whether through curiosity or a true desire to learn, makes you special. Just by reading you are investing in your personal development.
This New York Real Estate Journal is full of ads, articles, and information – all of which (assuming you are working in some capacity of the commercial real estate industry) can have a direct impact on your ability to earn more.
Thought leader Nido Quebin routinely suggests, "If you want to become more valuable, increase your value." This may seem obvious, but it is not a practice commonly applied. In today's marketplace, most of your peers have unknowingly allowed themselves to become commoditized; standardizing their practices, their offerings, and even their pitches – settling in for an average (at best) career.
On the contrary – you have taken the time to learn, and to increase your own value. However, simply reading this article, or any other articles in this edition or other publications, will only provide you with information. You must go out and leverage this information, to the benefit of your prospects and clients. Note: I did not write 'to your benefit' – you see, it's not about you.
With the summer months in full swing, this is a perfect time for you to "become more valuable." Read, listen, watch, and consume all the industry-related information that you can; be sure to enter the fall with an enhanced personal value. Sure, you can get a great tan along the way – but remember, your tan will be much more attractive to your prospects if you can demonstrate your value at the same time.
Rod Santomassimo, CCIM is founder and president of Massimo Group, LLC, New York, N.Y.