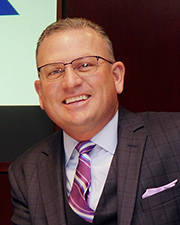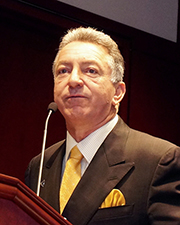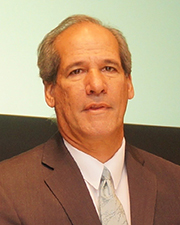 Melville, NY Building and real estate experts told a meeting of the Commercial Industrial Broker Society (CIBS), that Nassau and Suffolk Counties can expect to see fully-equipped group medical offices, many now in shopping malls, rapidly replacing the familiar single-practitioner set up.
"They're calling it med-tail," said one of the panelists at the CIBS November 15th meeting, John Finn, director of leasing and acquisitions for Smithtown developer Damianos Realty Group. "This is something that is going on across the country. It's coming to Long Island."
Panel moderator John LaRuffa, a principal at NAI Long Island, said that the healthcare industry has become Long Island's largest employer in the last few years, with the giant Northwell Health Systems buying up many of the hospitals in Nassau and Suffolk counties, and physicians forming large groups working out of facilities equipped with medical devices once seen only in hospitals.
"The largest growing segment of our business has been medical," said another panelist, architect Sal Ferrara, president of Garden City-based Combined Resources. "Medical has become 75% of our business."
Finn said that there has been an even bigger change. "The entrepreneurial doctor is a thing of the past," he said. "Private doctors are going to private equity," meaning that they are forming group practices and finding outside sources to fund their groups.
And more across the country, and slowly on Long Island, those groups are opening in retail shopping centers.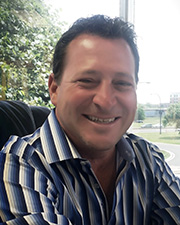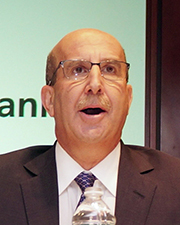 "Suddenly, retail buildings are becoming the thing," said Ferrara. "There are restaurants around, other stores. The restaurants have sanitary regulations," which makes for a good environment for medical facilities.
"We've seen colonoscopy and gastro-intestinal centers in retail strips" in some parts of the country, said Mike Ambrosino, president of Ambrosino Consultant Corp., a construction management firm.
The creation of group medical practices has raised building costs, panelists said. A few years ago, medical facility construction costs were about $25 per s/f, Ambrosino said. They have now soared to between $80 and $85 per s/f. Not only are the facilities larger, but also floors must support heavy medical equipment, lighting, ventilation, heat and air-conditioning must meet higher standards.
All in all, said David Leviton, senior vice president in CBRE's Melville office, "The medical space business on Long Island has changed in the last few years, exponentially."
CIBS was formed in 1992 out of the shared belief among the region's leading brokers that the region needed a unified voice to advocate on behalf of professionalism, ethics and industry cohesion. Today, CIBS is a leading voice and advocate for commercial development in the Long Island market.
Since its formation, CIBS has helped upgrade the industry by offering hundreds of educational programs, seminars and presentations; advocated professional standards and offered grievance resolution; provided informal mentoring relationships; raised tens of thousands of dollars for local charities; and created social settings in which colleagues have become friends, and competitors respected peers.