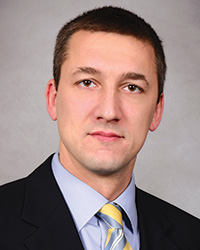 Eric Simonds, CBRE-Albany
The Capital District office market is performing very well!  We ended 2016 on a high note, adding to the gains we've achieved since the recession recovery started.  In short, our office market is making progress and healthy.  An analysis of our vacancy rates help to illustrate this point.
Our pre-recession vacancy rate was 10% in 2006.  As the recession took its toll year after year our vacancy rate increased.  Eventually we peaked in 2013 at 14.3%.  In a market equal to approximately twenty nine million square feet, having more than four million square feet on the market presents a host of issues for landlords...though most tenants were able to benefit from these market conditions. 
While we haven't quite come down to that pre-recession level of 10%, we have made progress as evidenced by our current vacancy rate of 12.1%. At the same time, our overall inventory has remained stable.  Any recent new construction has been offset by removing vacant office buildings from the inventory due to repositioning.  The former has been limited almost exclusively to the suburbs, while the latter activity has been exclusively an urban phenomenon.  More specifically, much of the inventory reduction has taken place in Downtown Albany.  Years of high vacancy have encouraged investors to take a new approach with their properties by converting them into residential use.
With declining vacancy rates one would expect to see new construction in our future. Only time will tell if this bears out, but with the larger tenants currently in the market, I would venture to forecast that we will see some build-to-suit activity.  Large blocks of quality office space is getting more and more scarce...a problem that has been amplified by the flight-to-quality phenomenon we saw early on in the recovery period of this real estate cycle. 
Whatever the future holds for the Capital Region office market, the metrics of our recent past create a sense of optimism when looking forward.
Eric Simonds, CCIM is an associate broker at CBRE-Albany, Albany, N.Y.