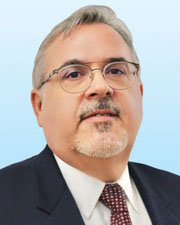 New York, NY According to Colliers Project Leaders | USA, Joe Bolano has been appointed as the chair to the NYC Builds Bio+ Healthcare Sub-Committee. Bolano, who is the managing director of Colliers Project Leaders' NY office, leads the Healthcare and Life Sciences practice throughout the Northeast. Bolano will look to leverage his 40 years of experience in the healthcare construction and real estate sector to grow the presence of NYC Builds Bio+ and develop New York City's life sciences sector.
"Joe's diversified expertise and deep experience in the industry will be an invaluable asset to our organization as we help develop New York's ascendant life science cluster," said Nancy J Kelley, a member of the Steering Committee of NYC Builds Bio+ and President & CEO of Nancy J Kelley + Associates.
Bolano brings with him a proven track record of successful and long-standing client relationships in the New York area healthcare market. His unrivaled knowledge of the region's market will be invaluable as Builds Bio+ continues to expand its presence.
"I'm excited to join the Builds Bio+ team and help them to continue their promotion of New York's life sciences sector," said Bolano. "This is a great organization that creates real estate opportunities that benefit this city and the wider public with innovative projects tackling the most pressing health issues today."