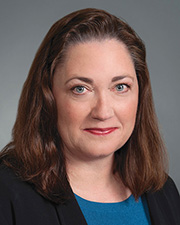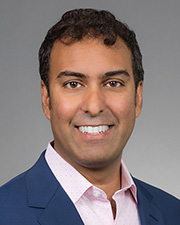 Robots at the wheel. It's not a matter of if autonomous vehicles are coming; it's when – and real estate companies are preparing now. Will there be the same demand for parking? Will automated lanes be dedicated for pick up, driving and drop off? Will fleets of self-driving cars require fueling stations? Will there be a reduction in traffic congestion that could open new land-use opportunities?
What have you done for Mother Earth lately? More tenants expect their buildings to meet certain standards when it comes to efficiency and environmental impact. Real estate companies are teaming up with tech companies to deliver more transparency and personalization when it comes to temperature control, electricity consumption, lighting and air quality.
Curated experiences. Tenants expect their buildings to provide the latest tech features. From smart lighting and video conference capabilities to high-speed Wi-Fi and ergonomically engineered work stations, office operators are focused on keeping pace with innovation. Location awareness capabilities are allowing tenants to indulge in their desire for a more personal office experience. Tech companies, such as HqO, also provide landlords and tenants a platform that promotes connectivity among users and within local communities, resulting in heightened levels of service and stronger personal connections.
The FOMO factor. Nobody wants to be left behind, especially when it comes to business trends and potential disruptors. In the case of PropTech, incumbent real estate owners and investors have actively invested in tech startups to stay ahead of the curve. Tech companies are looking to the real estate market for innovation opportunities. The PropTech movement is the byproduct of both areas seeing great opportunities to evolve together and improve profitability.
Repurposing retail. The retail apocalypse has left many big box retailers forced to shut their doors, creating an abundance of vacant retail space. In some cases, tech and life sciences companies are taking over these empty malls, converting them into hospitals and medical offices – a move that also makes them immediately accessible to large population centers. Another idea being implemented for struggling malls is to "future proof" them by converting them into mixed-use "mini-cities," which includes a residential component.
Big data is the decider. More than ever before, the real estate industry is leaning on tech to collect vast amounts of data which can be leveraged with AI to help determine desired locations, pricing, design, usage and maintenance costs. The gathering and use of big data raises numerous privacy and cybersecurity considerations.
Changes in attitudes. When tech first began disrupting conventional industries, established companies initially hesitated to change. More recently, those companies are seeing opportunities to participate in this revolution and use it to their advantage. Whether Airbnb or the advent of co-working space, trends that were initially feared or dismissed are becoming more widely embraced. Generational barriers that created some resistance to early adoption of tech in real estate are breaking down as people with deep tech experience are joining real estate companies and advisors.
A link to blockchain. While still in its nascent stages, blockchain has the potential to push tech and real estate companies together quickly. Blockchain has the potential to be applied to nearly everything related to the real estate space: pricing, rental history, contracts, deeds, transactions, service agreements, fundraising and payments. A variety of information can increasingly be accessed and transferred seamlessly through blockchain.
Government getting up to speed. Nobody expects the government to spur market innovations such as PropTech, but signs suggest agencies are paying closer attention. Some municipalities are reevaluating building codes and zoning laws that would accommodate dramatic usage changes depending on new technologies; others are paving the way for autonomous vehicles by designating special testing districts where companies can refine their products for more widespread use. As urban development rises, municipalities are strategically utilizing AI and AR to better understand their needs in order to effectively execute on improved urban planning and design.
Wave of consolidation. The combination of the digitalization of real estate and the increase in funding specifically devoted to PropTech investments from VC and well-capitalized and established real estate investors, will continue to drive an active PropTech M&A pipeline. As fundraising has become increasingly competitive due to the deal flow and asset development in PropTech, small and midsized startups are combining to build more valuable real estate tech platforms. These trends, coupled with the hospitality, retail, residential and industrial sectors being well-positioned for technological transformations aimed at correcting operational inefficiencies, are resulting in a rise of consolidation.
Minta Kay is a partner & chair at Goodwin's real estate industry group, and Salil Gandhi is a partner at Goodwin's technology group, New York, N.Y.