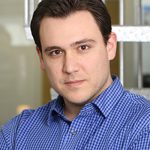 Ariel Aufgang, Aufgang Architects
Brooklyn, NY Aufgang Architects has been selected to design the interior rehabilitation of 377 affordable residential rental units in a portfolio of 34 buildings located predominantly in Bedford-Stuyvesant and Crown Heights. The preservation project is being developed by the Hudson Companies, Inc., in partnership with BEC New Communities.
The units comprise 31 studios, 66 one-bedroom, 179 two-bedroom, and 90 three-bedroom and 11 four-bedroom apartments.
"We are proud to have been selected to design the interior preservation of the buildings in this extensive portfolio," said Ariel Aufgang, AIA, principal of Aufgang Architects. "This involves two areas where we have significant experience, preservation projects and affordable housing."
"New York City is fortunate to have extensive solidly built multifamily housing stock, including buildings dating back to the early 20th century or earlier, that are well suited for, and deserving, of preservation. Many, such as these buildings in Brooklyn, are ideal to be rehabilitated to provide appealing affordable housing to families and individuals qualifying under New York City programs," said Aufgang.
Since its establishment in 1971, Aufgang Architects LLC has earned a reputation for thoughtful, effective, and creative designs for luxury condos, affordable housing, hotels and ambitious preservation projects. The firm's portfolio includes recent designs that have attracted significant attention, such as the Marriott Hotel and apartment project on the site of Harlem's historic Victoria Theater, which is to be partially restored, the renovation of the Corn Exchange Bank Building on Fifth Ave. in Harlem and the conversion of a landmark Brillo factory in DUMBO to condos.