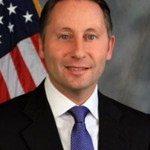 Robert Astorino, Westchester's Industrial Development Agency
Mamaroneck, NY County executive Robert Astorino has unveiled that the Westchester County Industrial Development Agency (IDA) and Local Development Corporation (LDC) have approved financial incentives for the following projects:
The IDA approved sales tax and mortgage tax exemptions for Sheldrake Station Development LLC for construction of 100 new rental units (5% affordable) in four 4-story buildings on 2.7 acres at 270 Waverly Ave. The $35 million project is expected to create 113 construction jobs and five permanent jobs.
The LDC, which provides financial incentives for not-for-profits, approved a refinancing of $42 million of existing bonds for Sarah Lawrence College. As a result of the refinancing, the college will realize $6.8 million of cash flow savings through 2021, which will help offset current operating expenses and continue the college's efforts to minimize annual tuition rate increases. Founded in 1926, Sarah Lawrence College, a coeducational liberal arts college, is consistently ranked among the leading liberal arts colleges in the nation. 
In another transaction involving a not-for-profit, the LDC approved the issuance of a $3 million bond for improvements to the Hendrick Hudson Free Library in Montrose.    
"Today's actions by the IDA and LDC boards reaffirm the county's commitment to helping businesses, not-for-profits and educational institutions grow, while creating jobs for our economy," said Astorino.
So far this year, the IDA and LDC have provided incentives and financing for projects totaling over $350 million in development which will create more than 1,200 construction and permanent jobs. "These numbers show the important role government can play in keeping our local economy strong," said William M. Mooney III, Director of the County Office of Economic Development. 
The IDA is a public benefit corporation created in 1976 for promoting and encouraging economic development in the county primarily through assisting in the creation or retention of jobs. The IDA is also empowered to issue taxable and tax-exempt bonds for organizations meeting federal and state guidelines. There is no financial risk to the county or to county taxpayers. The obligation for repaying the debt rests solely with the organizations.
Created in 2013 by Astorino, the Local Development Corporation (LDC) provides low-cost, tax-exempt bond financing for non-profit organizations.  From 2013-2015, the LDC provided over $430 million in tax-exempt financing to hospitals, schools, nursing homes, and social service agencies. It has helped to renovate critical infrastructure expansion for non-profits, which has created over 1,500 permanent and construction jobs since 2013.