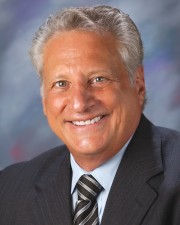 Amazon is one of the largest companies on the planet. It has revolutionized the retail industry, created a new platform, and in some cases, ran companies out of business. Amazon has been entering new markets on a regular basis – supermarkets, trucking, air freight, etc., and can alter a city with a new headquarters.
With Long Island City qualifying for the new east coast headquarters and the decision made to proceed forward with the Long Island City location, you would have thought the city would have had a ticket tape parade. Instead, there were protests, objections, and political outrage. Who would have guessed? I did.
Over a period of time, Amazon's new headquarters would have occupied three to four million s/f of office space and employed 20,000 to 25,000 people. Its presence would have enhanced the area, introduced more high paying jobs, increased real estate values, and generated higher sales for many service and retail-based businesses, from food and apparel stores, to restaurants, gyms and cleaners, among others. The success of the development could not been understated.
It seems that on a daily basis, we read about new developments for apartments, affordable housing, assisted-living facilities, new 7-Elevens, etc., all to fill a void. These projects routinely face resistance from local civic groups, and then the politicians, who join them. In most cases, their objections are far from reasonable with perhaps the exception of concern over traffic impacts. Rarely, do these groups take the time to understand the benefits that these projects would bring.
There is no question that Long Island and the surrounding boroughs are in need of affordable housing to accommodate the next generation's ability to maintain a lifestyle here. There is also a need for more senior living facilities to address our growing aging population. Our region's needs will continue to evolve and with that comes development and re-development to keep pace with changing demographics and related infrastructure requirements. However, the biggest development bombshell to date was the protest of the new Long Island City Amazon headquarters to which Amazon promptly replied by quickly cutting ties, and moving on to its secondary location choice.
Based on experience, the day Amazon announced its selection of Long Island City, I said to my wife, "Take my word, people will come out in force and the politicians will rally behind them to protest the new development and, within time, Amazon will say, 'Who needs this?'" Frankly, I thought it would have taken longer than three months.
Let us understand the facts. High paying jobs increase support services, stabilize real estate values, and have a positive trickledown effect on the surrounding suburbs. The analysis of Amazon coming to Long Island City would have resulted with $14 of growth services for every dollar of benefit the company was going to receive. Politicians were ranting about a "back door deal." This was no surprise. For months leading to the decision, the information was all over the news that Long Island City was in the qualifying round. People wanted to have a vote to issue the tax benefits. Can you imagine?
Economic development benefits are issued based upon what the company will do for the area. In this case, the long-term benefit was going to be high. Politicians should be more concerned what is going to be good for their constituents, rather than being more concerned about votes. Amazon seems to be run like a fine-turned machine, and from my point of view, the company was smart not to fight the fight.
This brings me to another bomb- shell. The other day, I read in Newsday that the politicians are looking to rewrite the Industrial Development Agency (IDA) and the method of issuing benefits. The IDA program has been a huge success, extremely effective in helping to retain companies and promote job growth. But one politician is looking to pass legislation, and not to provide benefits to companies looking to stay within the state. I thought I read this wrong so I reread the paragraph three times.
Development and re-development are necessary to meet demand and to attract innovative companies that will add value to our area versus maintaining status quo. That should never be an option.
Stay tuned!
Ralph Perna is an executive managing director at Newmark Knight Frank, Melville, N.Y.