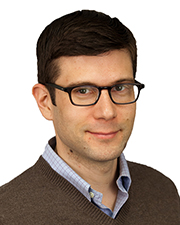 New York is set to adopt radical changes to building energy regulations that will significantly shift the building industry. These changes come against the backdrop of both the 2018 United Nations Intergovernmental Panel on Climate Change report outlining the direst picture of possible climate impacts to date, as well as the U.S.' decision to pull out of the Paris Climate Agreement. The increasing urgency to reduce CO2 emissions in the near term has fallen on institutions and local governments.
Both New York City and New York State are setting up ambitious legislation and code regulations that would position the city and state at the international forefront of CO2 emission reductions, with building energy consumption and emissions a primary target. Recently, Washington, D.C. passed similarly stringent legislation aimed at cutting carbon. The coming changes in New York start with some of the most rigorous energy codes in the nation for new and existing buildings and are expected to be enacted in mid- to late-2019. New York City is in the process of pushing far beyond the idea of energy codes and is likely to institute one of the most ambitious carbon emission regulations in the U.S. and the world—setting hard emissions caps for all buildings above 25,000 s/f in the city—which may quickly render building energy codes all but irrelevant.
New York City Local Law Introduction No. 1253 was released in November 2018. This bill introduces, for the first time, a hard CO2 emissions cap for all buildings in New York larger than 25,000 s/f. The emissions cap reflects the total annual consumption of each building, from all utility sources, including electric, gas, steam, and chilled water. The total consumption of each source is then converted to CO2 emissions.
If the language in the introduced bill remains unchanged, emissions limits take effect in just three years, beginning in 2022. Significant fines are included in the bill for buildings that do not comply and are scaled based on the amount by which a building exceeds the set limit. For context, as currently written, a 500,000 s/f building that exceeds the 2022 emission limit by 10% would face a $57,500 fine each year; in 2024 the annual fine would double to $115,000. As written, the emission limits are set based on NYC Building Occupancy Classification, bluntly grouping many different building types and operating profiles.
A public hearing regarding the bill took place on December 4th, 2018. There were many comments provided from a large number of affected parties, including representatives from ACEC and ASHRAE committees (which AKF participates in and helped draft commentary). Many of the comments to the draft focused on the very fast timeline for implementation (2022) and the blunt grouping of building types for setting emissions targets.
City council is currently reviewing the comments provided and adjusting some of the language accordingly, though it is anticipated that the intent of the bill will remain. The bill is expected to pass and be announced sometime in spring 2019, bringing into being the most stringent climate law in the U.S.
If the bill comes into law, it will require large numbers of buildings to vastly improve energy efficiency and reduce emissions. The bill greatly expands on existing NYC Local Laws requiring energy benchmarking and energy auditing/retro-commissioning (LL84 and LL87). Existing building efficiency—together with a new focus on energy efficient design for new buildings and major renovations—derives from a combination of engineering solutions to meet the stringent limits in the bill, and ultimately, to achieving the emissions targets.
In the coming years, a shift in MEP engineering approach is expected, giving energy an even greater priority as well as changing how we think about energy; past metrics of energy cost savings are being replaced with emissions. AKF has vast experience helping buildings with this work since the inception of LL84 and LL87. The changing industry landscape is pushing us to evaluate new technologies and new solutions, considering electrification of building heating systems (think of buildings as electric cars rather than petroleum burning cars), and new control and smart building technologies.
Watch for updates from akfgroup.com to make sure your buildings are ready to comply with the new regulations!
Jeff Rios, PE, is a partner and mechanical engineer at AKF, New York, N.Y.