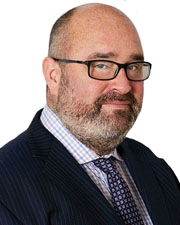 Name: Scott Lesizza
Title: Co-Founder & Partner
Company Name: Furniture Advocates
Year that you entered your current field? 1994
What do you consider to be your greatest professional accomplishment in the past 12 months?
The successful project completion of a major law firm's offices at Hudson Yards. It's a great feeling to see the end result of everyone's hard work.
What advice can you offer to someone who is interested in a career in your industry?
Start your career at a small company where you have direct access to the owner and can wear multiple hats to continue learning and expanding your skillset. We are all salespeople, so understanding this early on in your career is important.
Who or what do you attribute to your success?
I've been knocked down many times, but I never give up. I try to use adversity as an opportunity to learn and grow.
Who are some leaders that you admire and why?
I graduated college in 1994 and lived in New York City right when Rudy Giuliani was elected mayor. The local park where I would play basketball transformed almost overnight from a haven for drug dealers, to a park where children would play. People had given up on New York City until Giuliani came along, so I have immense admiration for him and what he did for New York.