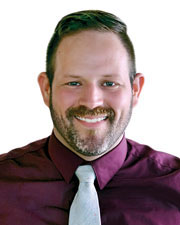 Name: Jonathan Ruiz
Title: Designer
Company: Urbahn Architects
Year that you entered your current field? 2009
What do you consider to be your greatest professional accomplishment in the past 12 months?
In the past 12 months, with great satisfaction, I saw the completion of my latest project: the two-building, seven-story, 241-unit, 151,000 s/f Tides North Phase I rental residential development within the Arverne By the Sea waterfront community in Queens. The overall development plan, designed by Urbahn Architects, calls for the complex to eventually feature 454 units, retail facilites, and a school.
What advice can you offer to someone who is interested in a career in your industry?
The advice I can offer to someone interested in the architectural industry is to value the effort they put into their work. Many people wake up each morning dreading the thought of having to go and make a living. As an architect, I look forward to coming to work, knowing that the effort I put into what I do will one day have a positive impact on the people who call this city their home. Knowing my work has the potential to cause change is what keeps me motivated to continue.