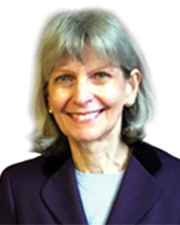 Name: Rosemarie Ottomanelli
Title: Founder / Managing Director
Company Name: AVID LLC
Years in real estate: 25
What organizations are you a member of? Alumni Associations, American Institute of Architects NY Design for Aging Committee, Coalition for Debtor Education Fordham School of Law, Women In Derivatives (WIND)
How have you navigated obstacles to achieve success in your career? Keeping an open mind and looking at the situation from different perspectives; when change is warranted, I have the agility and diligence to innovate and adapt to change. Bottom-line: Fortitude and patience
How do you play your strengths to your advantage in your career? Throughout my life I have been told that I am a good listener and I am always pleasantly surprised to receive such a compliment. I listen with an open mind, to alternative ideas and approaches and discuss creative or innovate ways to solve problems because I care. And, what I am working on (client's deliverable) is more important than the work I do. A favorite quote (of mine) is,"It is amazing what you can accomplish if you do not care who gets the credit," Harry Truman.
What trends are you seeing so far this year? In response to the soaring number of individuals aged 65 and above (older adults) re-shaping the U.S. (reality, globally), I anticipate the build community/industry will accelerate awareness, focus and implementation of housing for different stages of life as well as freedom of movement (sidewalks, public transit), etc.
What do you do for fun? Love to cook, chat and chew with friends and family, silver screens (MoMA's film department is outstanding), biking (particularly long-distance; Santa Fe to Red River, New Mexico was wonderful!), cross-country skiing, theater and the arts, and, sometimes watching classic television shows; actually low-maintenance when it comes to fun.