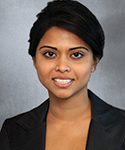 Ramneek Rikhy, CBRE
Name: Ramneek Rikhy
Title: Senior Vice President, Consulting Group
Company Name: CBRE, Inc.
Email: ramneek.rikhy@cbre.com
Years in real estate: 12
How did you get your start in real estate?
When I was younger my dad used to take me to see the "fancy houses" out on Long Island which was probably when I first started to learn about real estate; the differences between neighborhoods, the size of the house, lot, amenities, structures and how that affected pricing. He later became a residential broker which only cemented the interest. I first entered commercial real estate however, as an analyst in the Consulting Group at CBRE, Inc. 12 years ago.
What real estate associations or organizations are you a member of?
REBNY
What recent project or transaction are you most proud of?
I've been fortunate and proud to have worked on many large complex projects on behalf of many prestigious tenants during my relatively short career, including McGraw Hill's recent renewal at 55 Water for 900K RSF and UBS's almost 850K RSF renewal at 1285 Avenue of the Americas this year and Viacom's initial short-term renewal at 1515 Broadway for 1.4M in 2008 followed by its long-term renewal and expansion for 1.4M in 2012. However, working on Conde Nast's relocation from 4 Times Square to 1WTC for 1.2M in 2011 is the one I am most proud of. To work alongside Mary Ann Tighe and Greg Tosko for 7 years on what turned out to become an iconic and transformative transaction for downtown and the city as a whole, is beyond what anyone can ask for over the course of a career, let alone within 7 years of entering the industry. To this day, every time we drive into the city and see 1WTC against the skyline, I will turn to whoever is in the car with me and say "That's my building!"
What have been some of the benefits of being a mentor or having a mentor?
Being in the Consulting Group affords you the privilege of working not just on prominent transactions but with many distinguished and experienced colleagues who have become great friends and mentors. Being able to walk down the hall and seek counsel from the likes of Lewis Miller or Greg Tosko has proven to be a huge advantage both in my professional and personal life. Their willingness to impart what they've spent years learning and mastering is what allows me to be that much better at what I do for my clients. Mary Ann Tighe also gives a lot of herself to advance up and coming women in real estate, (not just within brokerage) and I'm honored to find myself within that very special group of women.
To be able to grab dinner with everyone to discuss our accomplishments and show support for one another inspires me to push myself further in my career.
Who or what has been the strongest influence on your career and why?
I grew up in a fairly traditional immigrant household with strict rules regarding anything that my parents were not familiar with (read as: didn't grow up with in 1970s India): Sleepovers? No. Going to a friend's house for a party? No. Even with parents present? No. But, I learned early on that so long as I did well in school, I could, for the most part, do whatever else I pleased. That lesson transferred over to adulthood as well: work hard [and you can do whatever you please] - That, combined with the fact that my parents immigrated to the US to give us a better life; I've held onto the desire to make sure that all they went through to come here and the sacrifices they made raising us were worth it and the end result something they can be proud of. I don't know if I would cross continents and oceans for my kids one day, but I will do what I can to vindicate my parents' efforts.