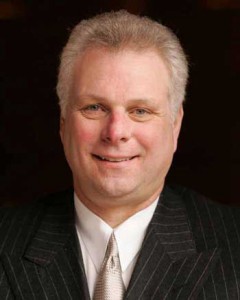 We are pleased to be celebrating the 16th year of the NYS Commercial Real Estate Conference, June 5-7, 2017 at Turning Stone Resort Casino in Verona. Sponsored by the New York State Commercial Assoc. of Realtors, the Upstate Chapter of CCIM and the Society of Exchange Counselors, we invite you to join us for great networking, education and marketing. Whether you are looking to do business or learn something new, you will have great choices at this year's event. Register by May 12 to take advantage of the early bird registration fee. To register, please visit www.nyscar.org.
Each year, attendees look forward to participating in the Investment Marketing Session–a great place to do business! We are joined by Jon England, SEC, CCIM and Wes Dingler, SEC as the moderators for the June 6 session. During breakfast, conference attendees can choose from a number of round table discussions on timely topics.
Our keynote speakers, Brian McKenzie, owner of Finger Lakes Distillery and Cory Moscato, owner of Lockhouse Distillery, will discuss the booming distillery business. Learn about these rapidly growing businesses and the specialized real estate they occupy. Also, taste test a variety of spirits made right here in New York state!
For education, there are several great options for attendees to choose from. On Monday, June 5, CCIM will sponsor "Splitting Profits in Commercial Real Estate" with instructor Jeff Englestad, Ph.D., FRICS, CCIM. On Wednesday, June 7, the conference will feature these three-hour classes: "Understanding Small Business Value" by Clifford Olin, MBA and "Tech Tools for Commercial Realtors" by Jeremias Maneiro. There will be a four-hour class on "Fair Housing and Agency" by Ken Guilfoyle (needed to fulfill the new licensing requirement) and a seven-hour class, "Effective Counseling and Representation of Real Estate Clients" by James Walker, CCIM.
Support our Veterans
During the conference, we will be collecting food items for the Central New York Veteran's Outreach Center (CNYVOC) in Utica, so please join us by bringing non-perishable food items to the conference.
CNYVOC is in the process of creating a resourceful, one stop facility in Utica for veterans residing throughout Central New York. When complete, this facility would offer, among other services, transitional housing for homeless veterans with permanent housing for disabled and elderly veterans, plus a wide variety of other services.
Each year we have many terrific sponsors and this year is no exception. We appreciate the support from these great organizations:
Diamond Sponsor: Cushman & Wakefield/Pyramid Brokerage Co.;
Platinum Sponsor: Exchange Authority;
Gold Sponsor: New York Real Estate Journal;
Silver Sponsors: Beardsley Architects and Engineers; and Harris Beach
Bronze Sponsors: CCIM-Upstate NY Chapter; New York State Association of Realtors; Stewart Title; HVEDC/think Dutchess; Wells Fargo; Hunt Commercial Real Estate; Olin Capital Advisors; Greater Rochester Association of Realtors; The Realtors Charitable Foundation; Bridgeway Commercial Realty; and The Chazen Co.
Education Opportunites
May 17, 2017: "Introduction to Creative Marketing of Commercial Investment Real Estate" will be held at Traditions at the Glen in Johnson City, and instructed by James Walker, CCIM. This class will run for three hours in the morning and a marketing session will follow in the afternoon (go to www.nyscar.org to get full details)
See you at Turning Stone!
Brian DiNardo is the president of NYSCAR and is a NYS licensed real estate broker, DiNardo Realty Corp., East Rochester, N.Y.