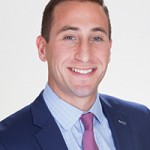 Steven Westreich, Westbridge Realty Group
Brooklyn, NY Westbridge Realty Group has closed on two vacant buildings in Bushwick, Brooklyn for $1.86 million that will be demolished for condominiums.
The parcel at 1269-1271 Dekalb Ave., has total development potential of 8,736 s/f of residential area according to Westbridge Realty Group president Steven Westreich and Hen Vaknin who represented the buyer, a local developer who plans to build a condominium on the site, and the seller in this off-market transaction. The purchase price equates to $212 per buildable s/f.
"This specific pocket of Bushwick has witnessed an explosion of new development in the past year," said Westreich. "It's geographically the next frontier beyond the East Williamsburg/Robertas area. With condominiums in the immediate area now pushing $900-$1,000 per s/f, at $212 per buildable s/f for the land, there is money to be made."   
The site is also located near major subway lines.
 "The property is particularly attractive since the typical Bushwick lot is 25 feet wide and this lot is 37 feet wide," said Vaknin. "This allows the developer to be much more efficient and creative with what they can do."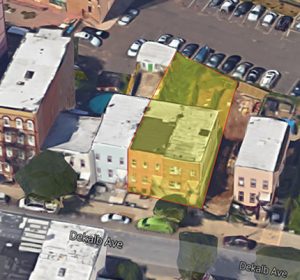 1269-1271 Dekalb Avenue - Brooklyn, NY