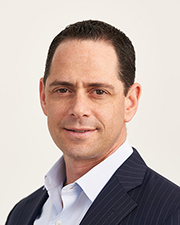 New York, NY According to Himmel + Meringoff Properties, Adam Weissleder has joined Meringoff Properties, Inc. as senior vice president and director of leasing. In his new role, Weissleder will report to president and CEO, Jason Vacker, and will be responsible for overseeing and implementing leasing strategy across the portfolio.
"We are delighted to have Adam head our leasing department," said Vacker. "Adam brings outstanding credentials from an array of industry leaders, has extensive leasing experience and impressive relationships. He is a key hire as we look to continue to grow our portfolio."
Prior to joining Meringoff Properties, Weissleder was employed by SL Green Realty. Prior to SL Green he held senior leasing positions at Sherwood Equities and Cushman & Wakefield.
Weissleder earned his BBA from the University of Massachusetts in Amherst and an MBA from Washington University. He is a member of both the Young Men/Young Women's Real Estate Association and the Real Estate Board of New York.