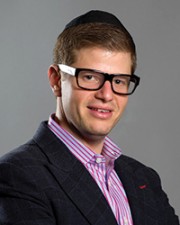 Bronx, NY Long Island-based CapX Holdings closed this week on a purchase of an eight-building package for $35 million. These buildings were bought as part of a package by Paradise Management in 2014 who were the current sellers. The portfolio consists of one elevator and five walkup apartment buildings in the Bronx and two walkup buildings in Marble Hill, Manhattan, consisting of a combined 226 residential units and two stores. Steven Vegh of Westwood Realty was the sole broker on this off-market deal.
Paradise Management purchased these buildings as part of a 13-building package in December 2014 for $53.7 million from Galil Management, formerly known as E&M Associates. Paradise has recently sold other buildings in the portfolio, 11 West 172nd St. to Ved Parkash in February for $10.5 million.
The Bronx portfolio addresses are 41 West 184th St., 2291 University Ave., 226 West Tremont Ave., 1786 Topping Ave., 1631 Grand Ave. and 2322 Grand Ave. 151 & 159 W 228th St. are in the Marble Hill section. CapX Holdings is owned by Michael Rubin.They had previously bought in July 2014, 65 Jesup Place and 1465 Jesup Ave. for $7.9 million, which he sold in January for $14.5 million.