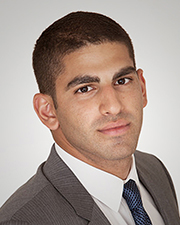 Brooklyn, NY New Jersey developer Nehalkumar Gandhi has purchased a 99-year ground lease at 187 Cook St. for $1.3 million from Loketch Group and Joyland Group. Gandhi plans to build a 92-key hotel that will span over 26,000 s/f.
Located between Bushwick Ave. and White St., the lot sits in the industrial section of East Williamsburg bordering Bushwick.
Hen Vaknin of Westbridge Realty represented both sides in this off-market transaction.
Nearby Bogart Street is developing into a small but bustling retail corridor with vintage clothing stores, a natural market, popular bars and restaurants, including Roberta's Pizza, and at least one other hotel, the Bogart.
Last year, Gandhi filed permits with the city for several hotel projects, including a 66-key development in the Bronx, for which he filed paperwork in July.
Before selling the ground lease, Loketch and Joyland planned to build office and warehouse space on the lot as well as a 7,900 s/f event hall.