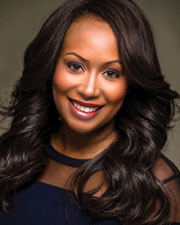 Melville, NY According to the Rochlin Organization, Elizabeth Holmes has joined the firm as a full-time real estate salesperson.
Prior, Holmes worked in the industrial side of the industry representing buyers and sellers of industrial buildings throughout Nassau and Suffolk Counties.
Prior to her career in real estate, Holmes graduated from New York Law School in 2006.
"I'm eager to transition into the office sector and feel that my experience and ambitious drive will serve me well at the firm" said Holmes.
"Liz has always been one-to-watch in the marketplace, and everyone here is excited for Liz to join our office. Additionally, Elizabeth's legal background is a natural skill set essential in the commercial real estate industry," said Adam Rochlin, manager of the firm.
Holmes is a member of the Commercial Industrial Brokers Society, as-well-as a member of the President's Council of Big Brothers Big Sisters of Long Island.
The Rochlin Organization specializes in representing corporate real estate owners and investors. The firm offers strategic advice on all aspects of real estate ownership including leasing and marketing services.
property management advisement; tenant relation strategies; lease administration services; acquisition correspondence; disposition execution; all providing a firm valuation approach.