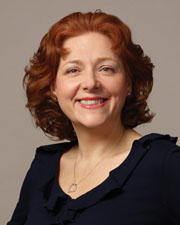 Uniondale, NY Virginia Kawochka, administrator at Forchelli Deegan Terrana LLP (FDT), is a co-chair of the Nassau County Bar Association's (NCBA) newly-introduced Legal Administrators Committee. She co-chairs this committee with Dede Unger, firm administrator at Barket Epstein Kearon Aldea & LoTurco, LLP.
According to the Nassau Lawyer, the Legal Administrators Committee provides a forum for these professionals to share information, learn about updates to HR and labor law, gain knowledge about topics relevant to their position and network with other administrators.
Kawochka earned her B.S. degree from the State University of New York College at Old Westbury.