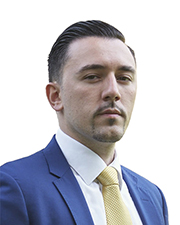 Queens, NY TEK Realty Advisors LLC (TEKRA) has arranged a lease for Code Ninjas at 31-35 31st St. in the Astoria neighborhood.
TEKRA was hired by ownership to lease a vacant ground floor retail unit located at the base of an 87,575 s/f condominium building. The unit was formerly occupied by a nail salon and is close to the N and W trains on 31st St. and Broadway.
Founded in 2016, Code Ninjas is a learning center that teaches children ages 7 through 14 computer coding in an inspiring environment. The Houston-based company is one of the nation's largest and fastest-growing kids coding franchises in the U.S. and is opening hundreds of centers across the country. Code Ninjas currently has 397 locations open or in development across 40 states. Including the Astoria location, New York is home to five locations of which four are located on Long Island.
"With the pace of technological advancement in the United States and its continued requirement for jobs, I think all parents will begin to enroll their children in STEM programs such as the one Code Ninjas provides." said Vincenzo Amato of TEKRA. "The Astoria location will be a great addition to the community's existing and growing family population."