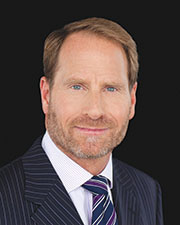 New York, NY Swig Equities president Kent Swig will be among a number New York City real estate executives to be honored at the annual Big Brothers Big Sisters annual event that will take place on June 17th from 6-9:30 p.m. at Cipriani 42nd St. The event is an annual fundraiser for the New York chapter of this national non-profit organization.
"I am proud to support this wonderful organization that assists thousands of New York City youngsters through its mentoring and youth guidance programs. I am also thrilled to be in the company of so many of my real estate colleagues who have generously given their time and money to support this fine organization over the past two decades," said Swig.
Big Brothers Big Sisters of New York City is considered the founding agency of the nation's youth movement. Since 1904, the non-profit organization has offered the youth of New York City an opportunity to experience a professionally supported one to one mentoring relationship with adults that aim to help change their lives for the better. Big Brothers Big Sisters partners with families, volunteers, organizations and the community to inspire positive change in all.
For further information on the event, visit: https://www.bigsnyc.org/events/casinojazz