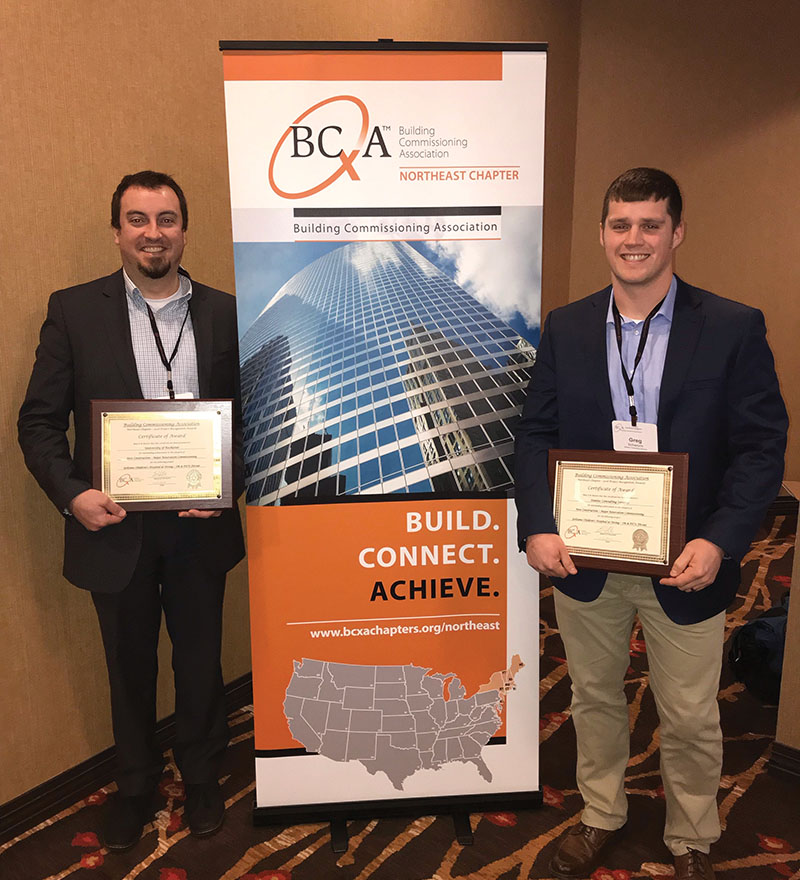 Rochester, NY Stantec, a leading design and engineering firm, has been honored for outstanding project achievement by the Building Commissioning Association's (BCA) Northeast Chapter. The team's collaboration on the fit-out of the 4th and 6th floors of the Golisano Children's Hospital at the University of Rochester.
The Golisano Children's Hospital serves over 85,000 children and families annually, employing over 200 pediatric specialists with expertise in 40+ specialty areas of care. When the University of Rochester required a complete fit-out of 62,000 s/f within the facility, Greg Schworm, Stantec mechanical designer, and Tim Howe, Stantec mechanical engineer, led a team to help ensure the project met all healthcare facility regulations, while producing spaces that are both functional and comfortable for children and families in times of illness or injury.
Stantec was responsible for the building commissioning master plan and ensuring all systems and components within the project boundaries were designed, installed, tested, operated, and maintained according to the owner's project requirements.
Commissioned systems included all major air handling and HVAC systems, plumbing for eyewash stations and medical gas systems, lighting and emergency lighting systems, and fire protection systems and alarms in critical areas such as six operating rooms, 23 recovery rooms, a cutting-edge pediatric intensive care unit, procedure rooms, isolation rooms, and a family-friendly waiting space with support spaces throughout both floors.
The award was presented during the Northeast Chapter Annual Meeting and Project Awards Ceremony last month. Award winners exemplify the BCA's mission of encouraging professional development, implementing building commissioning best practices, and serving as an example for future design professionals.