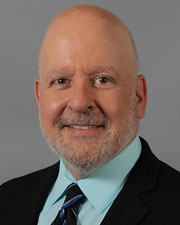 New York, NY SMPS-NY named a new Executive Committee and Board of Directors for the 2020-2021 chapter year.
The 2020-2021 SMPS-NY Executive Committee and Board of Directors reflects the diverse and valued leadership and skill sets that will achieve Chapter goals: SMPS-NY will leverage technology and virtual capabilities to continue offering top-notch networking and professional development programs.
Executive Committee
President: Andrew Weinberg, FSMPS, CPSM, director of business development, LF Driscoll Healthcare;
Vice president/president-elect: Brian Ferry, senior manager, marketing and strategic communications, CNY Group;
Immediate past-president: Katherine DeMercurio, director of marketing at EverGreene Architectural Arts, Inc.;
Secretary: Alicia Koledin, founding principal at AKcelerate; and
Treasurer: Atena Vladu, senior marketing manager at Langan.
Board of Directors
Professional Development: Alexa Antopol—chief intelligence officer, Fisher Dachs
Associates Membership: Elizabeth Bellsey—communication manager, BAM Creative
Diversity & Inclusion: Tiffany Carter—marketing manager, One Lux Studio
Westchester/Hudson Valley Affiliate: Elissa Delfico—president, M Delfico Marketing & Events
Programs: Lexi Fritz—marketing specialist, Tetra Tech
Communications & Public Relations: Manjola Gjini—proposal manager, AKRF,Inc.
New Jersey Affiliate: Kimberly Graham—senior marketing specialist,Stantec
Sponsorship: Rory McMahon—Healthcare practice area marketing specialist, Perkins Eastman
Special Events: Nicole Veenstra—senior marketing coordinator, Langan
Director-At-Large/Chapter Champion: Sharyn Yorio, FSMPS, CPSM—managing principal, Next Phase Collaborative
"This last year has stretched what we thought were our limits and capabilities and we have pushed beyond our traditional practices," said Weinberg. "Right now you wouldn't imagine that we have gone through one of the most troubling and disruptive years on record, but our immediate past president, Katherine DeMercurio, helped us navigate and innovate how we operate. It's this leadership that I will build on to offer our members value and connection while expanding the prominence of our chapter within the AEC industry and beyond."