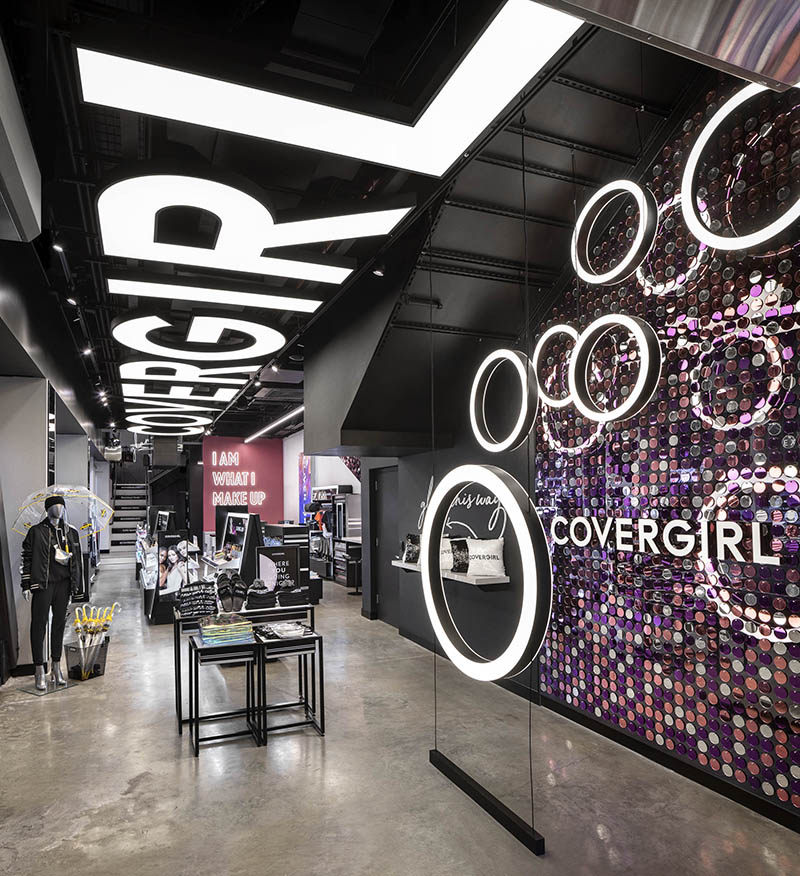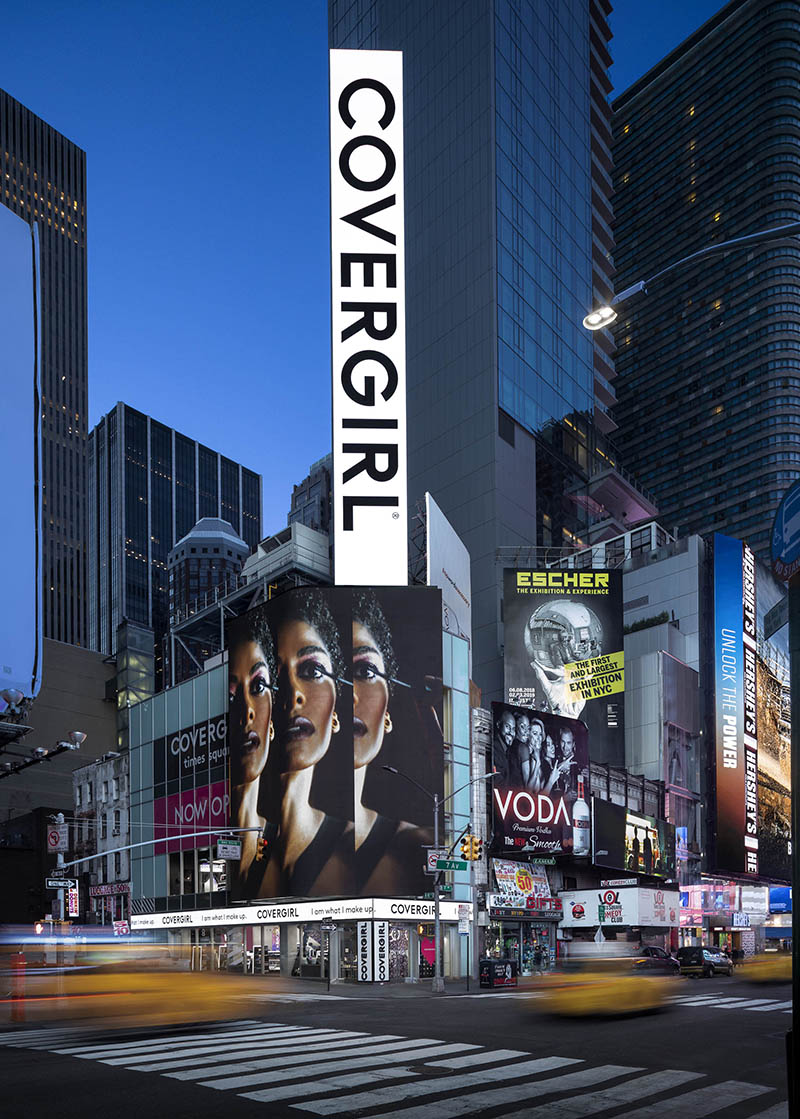 Manhattan, NY Shawmut Design and Construction has completed the COVERGIRL Times Sq. flagship, the brand's first permanent retail destination. Working against an aggressive six-week timeline, Shawmut brought this new experiential beauty playground to life just in time for its Black Friday opening.
In partnership with architectural firm FRCH Design Worldwide and LOLA Creative Solutions, LLC, Shawmut remodeled and modernized the two-floor, 10,000 s/f retail space, turning one of Times Sq.'s busiest street corners into a cosmetic hub for the ultimate shared beauty experience. To create a fully immersive, innovative, beauty destination where customers are encouraged to digitally experiment and express themselves with their favorite COVERGIRL products, the team installed augmented reality glam stations and mirrors that allow shoppers to virtually try on makeup. A digital greeter, customization stations, and photo studio enhance the store layout, ushering in a new era of beauty retail.
"We are honored to have partnered with COVERGIRL on this monumental project," said David Margolius, vice president of retail at Shawmut. "Working on a project of this scope on such a tight schedule is a testament to our team's expertise. Through strategic planning and execution, we were able to complete the fit-out on time to kick-off the holiday shopping season."
All design aspects of the COVERGIRL Times Sq. flagship were selected to further enhance the brand's "I Am What I Make Up" philosophy. In addition to the experiential sales area, the space features two 25-ft. signs, custom illuminated signage and lightboxes, and two large TV screens. Highlights of the space include a shimmer wall made of spinning light discs, and colored LED wall washers.
Modern concrete flooring, wall coverings, new storefront doors, freestanding and shelving millwork, and a feature staircase round out the space. Shawmut also did extensive mechanical, electrical, and plumbing work, installing an amended rooftop unit, new ductwork, and rewiring the entire store.
To navigate the very busy Times Square corner during construction, the Shawmut team coordinated early morning deliveries to avoid the heavy foot traffic. Also, due to the fast-paced timeline, the team worked 12- to 14-hour shifts, in addition to weekends, to meet the opening date.
COVERGIRL Times Square represents the latest in a series of high-profile projects for Shawmut's retail team, including Watches of Switzerland's first New York flagship in SoHo, Tamara Mellon's first brick-and-mortar location in Los Angeles' Palisades Village, and Cartier's Boston flagship.