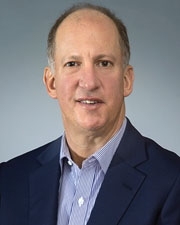 Manhattan, NY According to Savitt Partners, a full service commercial real estate firm, Hickory Lane Capital Management has signed a lease at 530 Seventh Ave., located between 38th and 39th Sts., in the Garment District.
"This lease showcases the flexible and diverse options we have always offered at 530 Seventh and continue to, especially during a time in which flexibility is a top priority for tenants," said Bob Savitt, founder and president of Savitt. "530 Seventh is the ideal location for Hickory Lane given its central location, modern amenities and versatile spaces."
Hickory Lane signed a three-year, 2,100 s/f lease on the seventh floor. The space will serve as the firm's headquarters.
"My team and I feel incredibly fortunate to have signed our new office lease with Savitt Partners," said Joshua Pearl, founder of Hickory Lane. "The personal attention we received from Bob and his team to ensure that our space would be up and running for NYC's pending reopening was truly above and beyond."
What's more, Hickory Lane and all tenants have access to Space 530, the office tower's spacious 30,000-square-foot co-working environment, offering additional office spaces and meeting/conference rooms to name a few.
Brian Neugeboren, Nicole Goetz and Alicia Parente of Savitt represented the landlord. Christina Combias of Voro Real Estate represented Hickory Lane.