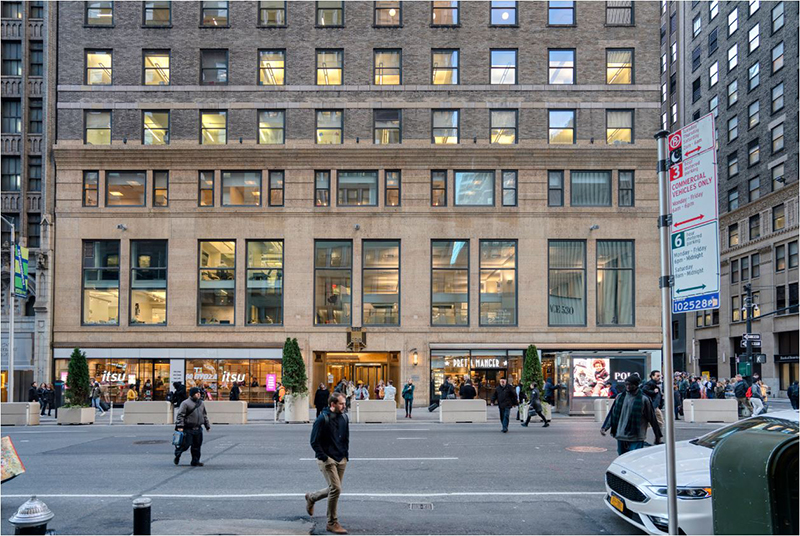 Manhattan, NY Savitt Partners (Savitt), a full service commercial real estate firm, completed three new leases, totaling 15,025 s/f, have been signed at 530 Seventh Ave., located between 38th and 39th Sts., in the Garment District.
FINSIGHT signed a five-year lease for the entire 27th floor, totaling 8,800 s/f. This will serve as FINSIGHT's New York HQ, a move from 8th Ave. The company also has offices in Hong Kong, London, and Singapore. Bob Savitt, Brian Neugeboren, Nicole Goetz of Savitt represented the landlord, while Adam Goldman and Jennifer Casey of Cushman and Wakefield represented the tenant.
Carollo Engineers signed a three-year, 3,675 s/f lease. This will be the firm's first NYC office. Neugeboren and Goetz represented the landlord while Dustin McFarland and Sean Hoffman of Savills represented the tenant.
H.W. Anderson Consulting signed a three-year, 2,550 s/f lease. The pre-built space will be used as executive and administrative offices. Neugeboren and Goetz represented the landlord while Jake Cunningham of Velocity Realty represented the tenant.
"These deals showcase that companies are still finding value in having an office footprint in Manhattan and want to expand," said Savitt, founder and president of Savitt. "Now more than ever, tenants value a direct deal with ownership over subleases and are attracted to turnkey and customized buildouts, which is what we're offering at 530 Seventh."