REBNY Member Profile: Anthony McElroy 2022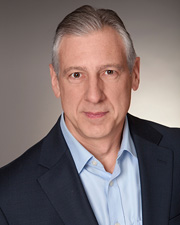 Anthony McElroy
Name: Anthony McElroy
Title: Partner
Company: Resolution Real Estate Partners
Location: 29 West 38th St., 8th Floor, New York, NY 10018
Birthplace: Bronx, NY
Education: Manhattan College, B.S. Accounting
First job: Gardening and yard work in the neighborhood.
First job in real estate or allied field: Property accountant at Fisher Brothers
What do you do now and what are you planning for the future? I am a partner at Resolution Real Estate Partners, which is a fully integrated, full-service real estate firm in New York. My focuses are on our organic growth, future acquisitions, and continuing to provide the finest services with expanding service lines.
How do you unwind from a busy day? Almost from the moment I leave the office, I put on my headset and listen to music. It can be anything from heavy metal to jazz and classical or the latest and greatest tracks recommended by my college-age kids. Once I get home, usually some form of exercise before dinner.
Favorite book or author: Kurt Vonnegut
Favorite movie: "Pulp Fiction"
Favorite streaming series: "Breaking Bad"
One word to describe your work environment: Collaborative!
Rules to live by in business: Work smarter, not harder.
If you could invite one person to dinner (living or dead, but not related to you) who would it be and where would you go? Walt "Clyde" Frazier. The man knows more about basketball and teamwork than anyone and is a consummate New Yorker! We'd dine at Finn MacCool's, a popular Port Washington restaurant that was a frequent post-game hangout of the '86 Mets. And of course, we would watch a Knicks game!
What is your DREAM job? (something other than your current job) May not exactly be a "job" but lead guitarist for a rock band!