Professional Profile: Wilson Kimball 2019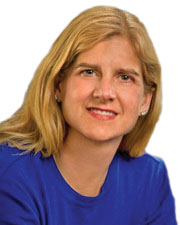 Wilson Kimball
Name: Wilson Kimball
Title: Commissioner of Planning & Economic Development
Company: City of Yonkers
Location: Yonkers, NY
Birthplace: Attleboro, Mass.
Education: Skidmore College BA, Fordham University School of Law JD, Lubin School of Business at Pace University MBA.
First job: Working for my parents at their antique and flea market business.
They owned 60+ acres that would be packed every Sunday and Monday holiday from April to October. As a family we got up every Sunday and Monday at 4 am to open it and worked through the day and often into the night when it shut down.
First job in real estate or allied field: Mitchell, Maxwell & Jackson in NYC as residential real estate appraiser apprentice.
What do you do now and what are you planning for the future? Right now I work with people all over Yonkers to make Yonkers a better place to live, work and raise a family. It can be everything from working with Extell to move their 1395 residential unit development along to traveling with mayor Mike Spano meeting people who need help. I think I would always want to work in a job that I could literally see the difference I made every day. It gets you through the challenging times.
How do you unwind from a busy day? I stop talking. Usually I am on the phone, e-mail, text or whatever. I am always on for 8-10 hours a day, maybe more. When I get home I shut down. I read, I watch "Game of Thrones," I listen to music.
Favorite book or author: I love books! I am the worst person to ask this question of because I literally love every book I finish. I finished "1000 White Women" by Jim Fergus two days ago so let's use that one.
Favorite movie: "The Adventures of Buckaroo Banzai Across the 8th Dimension." I used to know the entire movie by heart. Also a big fan of "Monty Python's The Holy Grail." I like irreverent humor.
Last song/album that you purchased/downloaded? Well this is embarrassing! The last song I downloaded was "Bitch" by Meredith Brooks.
One word to describe your work environment: Chaos
Rules to live by in business: Your word is your bond
If you could invite one person to dinner (living or dead, but not related to you) who would it be and where would you go? Katherine Hepburn. I would bake chocolate chip cookies with her in any kitchen. She was famous for her chocolate chip cookies and I think it would be an amazing place to visit since I rarely go to one. Plus, I think she was an extraordinary woman with some great tales to tell.
What is your DREAM job? (something other than your current job) My dream job is a job where I get to travel internationally and make a positive change. I love travel. I love people. I like "being the change I wish to see in the world" to paraphrase Ghandhi.