Professional Profile: Will McKenna 2022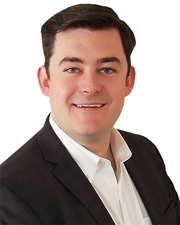 Will McKenna
Name: Will McKenna
Title: Managing Director
Company: Progress Capital
Location: Tinton Falls, NJ and New York, NY
Birthplace: Montclair, NJ
Education: Bucknell University
First job: Caddie, Essex Fells Country Club
First job in real estate or allied field: Analyst, Alternative Asset Desk, Auriga USA.
What do you do now and what are you planning for the future? I am a commercial mortgage broker with Progress Capital. As a smaller shop, we have the freedom to work across all asset classes and deal sizes, which I love. I plan to continue doing this for the long term, and hopefully purchase a few income-producing assets along the way.
How do you unwind from a busy day? Hit golf balls or get my butt kicked at a spin class.
Favorite book or author: My guilty pleasure is getting lost in epic fantasy fiction. Anything Tolkein, G.R.R. Martin (just finish the series already, man!), Brandon Sanderson, Robin Hobb, etc.
Favorite movie: "Miracle"
Favorite streaming series: "Peaky Blinders"
One word to describe your work environment: Energetic
Rules to live by in business: Be transparent; own your mistakes early; manage expectations
If you could invite one person to dinner (living or dead, but not related to you) who would it be and where would you go? Anthony Bourdain and you let him pick
What is your DREAM job? (something other than your current job) Professional golfer…just don't check my handicap.