Professional Profile: Vipin Thakral 2008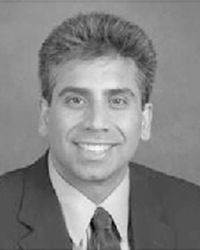 Vipin Thakral - 2008
Name: Vipin Thakral - 2008
Title: Chief Operating Officer
Company: T&T Commercial Capital, LLC
Location: 216-22 Jamaica Ave., 2nd Fl., Queens Village, NY 11428
Birthplace: New Delhi, India, March 31, 1967
Family:
Wife, Karen; 3 sons: AJ (6), Justin (4), Jordan (2)
College:
Hofstra University, Hempstead, N.Y., MBA, Accounting; State University of New York at Albany, BBA, Finance and Management Information Systems
First job outside of finance:
Healthcare Administration
First job in finance or allied field:
PricewaterhouseCoopers - Business Advisory Services
What do you do now and what are you planning for the future?
We provide financing solutions to property and small business owners primarily in the tri-state area. We plan to expand outside of this area and also are planning to provide real estate syndication alternatives to our clients.
Hobbies:
Spend time with my family, watch sports, play sports and more sports
Favorite book:
"Friday Night Lights"
Favorite movie:
"Remember the Titans"
Person you admire most (outside of family):
Michael Jordan because only a few men or women can make the others around them always perform at their best.
Key to success:
There is no substitute for hard work.
If you had to choose another vocation what would it be?
Educator