Professional Profile: Tiffany Wan 2019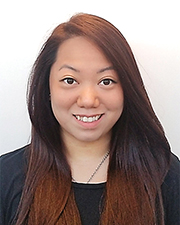 Tiffany Wan
Name: Tiffany Wan
Title: Sales Manager
Company: Tempco Glass Fabrication
Location: Flushing, NY
Birthplace: New Hyde Park, NY
Education: Associates Degree in Business Administration
First job in real estate or allied field: Office manager for a civil engineering firm in Queens
What do you do now and what are you planning for the future? Currently: Sales Manager at Tempco Glass. Future plans: Professionally, to continue to expand Tempco sales and markets effectively and profitably. Personally, to purchase a house and start a family.
How do you unwind from a busy day? Sipping on a glass of wine while working on a puzzle or playing games with my favorite people.
Favorite book or author: "Water for Elephants" by Sara Gruen
Favorite movie: "Now and Then"
Last song/album that you purchased/downloaded? Sky, "Over and Over"
One word to describe your work environment: Supportive
Rules to live by in business: Visualize, plan and execute. Knowledge is power. Building a good team leads to a successful business.
If you could invite one person to dinner (living or dead, but not related to you) who would it be and where would you go? I would like to invite Coco Chanel to a fancy upscale French restaurant.
What is your dream job? Probably something that requires me to use my hands and get my creative juices flowing. I enjoy DIY projects such as interior decorating and home remodeling.