Professional Profile: Steve Delfino 2020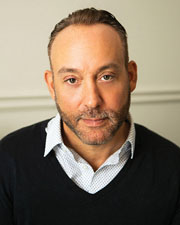 Steve Delfino
Name: Steve Delfino
Title: VP Marketing & Product Development
Company: Teknion Corp.
Location: Toronto
Birthplace: Toronto
Education: Psychology, Marketing
First job: Selling Ice cream for Dickie Dee. A cooler and a three-wheeled bike with a bell was all that was needed to sell ice cream on a summer day.
First job in real estate or allied field: I have worked my entire career in construction and building interiors. My first job was selling insulation and access suspended ceilings to the construction trade.
What do you do now and what are you planning for the future? I've been kept very busy overseeing the company's worldwide product portfolio and communicating our brand and products with the architecture and design community.
How do you unwind from a busy day? Being Canadian, these decisions are made seasonally. Generally speaking, dinner with family at the end of the work day, followed by the gym is a great way to find balance. Ontario summers mean as much time outside as possible—biking, hiking and spending time on the lake. I can also never ignore a cocktail on the patio.
Favorite book or author: I'm a huge fan of non-fiction novels and can always find time for biographies and history. My favorite author is Malcolm Gladwell, as the combination of social sciences and a new understanding of cultural events is intriguing. His ability to piece together events and come up with unique insights is very powerful. "Tipping Point" is my favorite book.
Favorite movie: The Godfather, Shawshank Redemption, and Old School, pretty much anything with Will Ferrell.
Last song/album that you purchased/downloaded? The Beatles. Spent time recently rediscovering their brilliant music.
One word to describe your work environment: Creative.
Rules to live by in business: Be yourself. Too often people try to fit the mold of what we believe the job to require. Be your unique self; what makes you personally interesting and different will also set you apart in your job.
If you could invite one person to dinner (living or dead, but not related to you) who would it be and where would you go? Winston Churchill. What an amazing time to be a leader. He was a great speaker and leader, so I would have endless questions. Location? I'd be a gentleman and let him decide.
What is your DREAM job? (something other than your current job) Probably a dog rescue. Can't think of better people to surround myself with daily.