Professional Profile: Sinclair Li 2017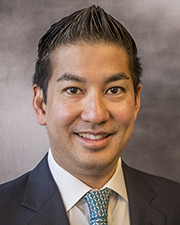 Sinclair Li
Name: Sinclair Li
Title: Executive Vice President
Company: CBRE, Inc.
Location: 200 Park Ave., New York, NY
Birthplace: Syracuse, NY
Family: Wife – Robyn, sons – Preston (7) and Simon (2)
College: Binghamton University
First job unrelated to your current field: Deutsche Bank
First job in current field: CBRE, Inc. (Formerly Insignia/ ESG)
What your firm does now and its plans for the future? Continue to develop relationships and expand network. Collaborate with more colleagues
Hobbies: Spend time with my two sons, watch and attend Knicks, Jets, and Mets games, attend concerts at Carnegie Hall and Lincoln Center.
Favorite novel: "To Kill a Mockingbird"
Favorite film: "Hoosiers"
Keys to success: Honesty and treat everyone with respect
Person(s) you most admire (outside of family): Dr. Abe DeAnda, the surgeon who saved my life six years ago when I had an emergency aortic dissection.
If you had to choose a different profession, what would it be? Sports agent