Professional Profile: Shirah Cahill 2016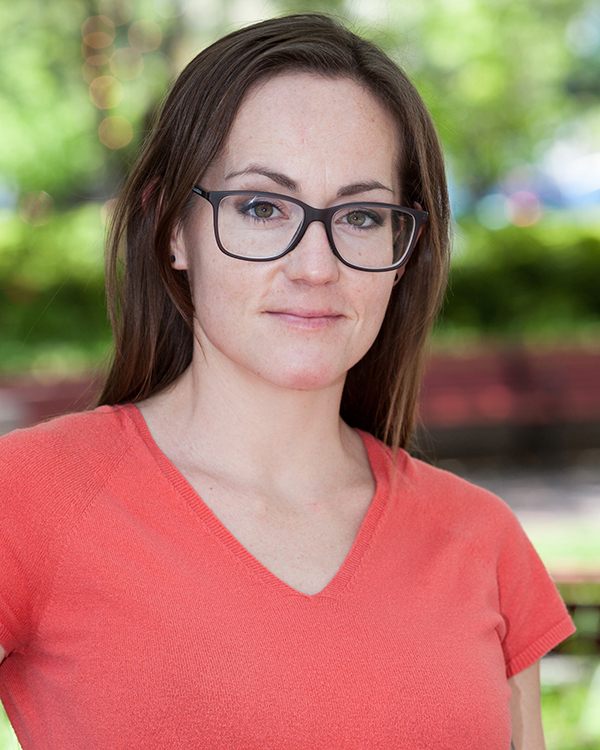 Shirah Cahill - 2016
Name: Shirah Cahill - 2016
Title: Landscape Designer
Company: SWBR Architects
Location: Rochester, NY
Birthplace: Syracuse, NY
Education: Bachelor of Fine Arts (BFA) from York University in Toronto, Ontario; Master of Landscape Architecture (MLA) from the SUNY School of Environmental Science and Forestry in Syracuse.
First job outside of real estate: My first job was as a cashier for Wegmans in Dewitt.
First job in real estate or allied field: My first job out of school was for a landscape architecture firm in Mexico City called, Paisaje Radical. However, my first job more closely related to real estate was for a developer in Queretaro, Mexico called Complejos Residenciales (CR for short).
What do you do now and what are you planning for the future? Currently I work as a landscape designer for SWBR Architects in Rochester. I moved back to the U.S. about five months ago and have been with the firm for around three and a half months so my main goal now is honing my skills in my current position and becoming a major asset to the company. In the long term I'd like to learn more specifically about Rochester as a whole, who the major players are and what the essential areas of opportunities are so that I can be more involved in the community in my professional life.
How do you unwind from a busy day in real estate? I'm a busy body, so after a long day I tend to keep myself busy to unwind. I secretly really like cleaning my house as well as other normal hobbies like working in my garden, taking bike rides and spending time with my daughter.
Favorite book or author: "One Hundred Years of Solitude" by Gabriel García Márquez
Favorite movie: "The Money Pit"
Last song you downloaded? "Borro Cassette" by Maluma…I'm a Latin music fan.
One word to describe your work environment: New!
Rules to live by in business: I think business like life should be managed and navigated using honesty and your guide. This may sound naïve but I like that about myself.
If you could invite one person to dinner (living or dead) who would it be and where would you go? This is a hard question…I would have to say either my grandfather, Herman Grossman who passed when I was 12 and whom I would love to get to know as an adult or Frida Kahlo to see what was really going on inside her head.
What is your dream job? If I won the lottery I would start a Foundation that provides design and construction services to impoverished regions/neighborhoods. I have always imagined doing this in Mexico since I am close to so many people there that live in these conditions and I know how much something as simple as a floor would change their lives. However, if this is my dream job, I suppose I would be working in key areas of United states as well. As I always say, dream big!