IREON New Member Profile: Scott Yanuck 2023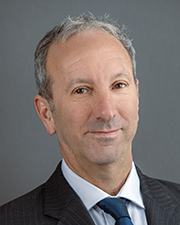 Scott Yanuck
Name: Scott Yanuck
Title: President
Company: Laurel Environmental
Location: 53 W Hills Rd., Huntington Station, NY 11746
Birthplace: Huntington
Education: BS in Geology and MS in Hydrogeology at Stony Brook University
First job: Produce staff in small supermarket
First job in real estate or allied field: Lyn Farms housing subdivision. Cleaned up houses under construction, worked with trades to ensure they had necessary construction supplies.
What do you do now and what are you planning for the future? Environmental consulting to the real estate industry. Looking to concentrate more on Brownfield Redevelopment projects.
One fun fact about you is: I just can't get enough sporting activities and I get a ton.
Two words to describe your work environment: Serious and Fun
Three things on your bucket list: Galapagos, Alaska, Iceland
Favorite streaming series: Yellowstone
Favorite movie: Dr. Strangelove
Favorite book: "Slaughterhouse Five" by Kurt Vonnegut
Favorite vacation destination: Hawaii for windsurfing, Utah for Skiing
If you could invite one person to dinner (living or dead, but not related to you) who would it be and where would you go? Jerry Garcia and go to Maroni Cuisine, Northport (they do an excellent tasting menu and play a lot of Jerry's music).
What is your DREAM job? (NOT your current job) Snow cat operator (after retirement)
Rules to live by in business: 1. The customer is always right. 2. Do right by people and they will do the same for you