Professional Profile: Sal Tarsia 2022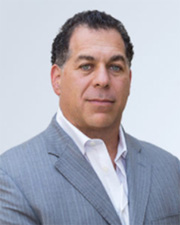 Sal Tarsia
Name: Sal Tarsia
Title: Managing Partner
Company: CastleGreen Finance
Location: Irvington, NY
Birthplace: Brooklyn, NY
Education: University of Albany, BS in Finance; New York University, MS in Real Estate Finance
First job: Framer at a local art and framing store in high school.
First job in real estate or allied field: Asset manager at Bogner Equities.
What do you do now and what are you planning for the future? I currently run a rapidly growing C-PACE financing company and my plan is to take it to the top.
How do you unwind from a busy day? A little boxing and nice dinner outside on the deck.
Favorite book or author: "Freakonomics"
Favorite movie: "Princess Bride"
Favorite streaming series: "Upload"
One word to describe your work environment: Awesome!
Rules to live by in business: Say what you can do and do what you say.
If you could invite one person to dinner (living or dead, but not related to you) who would it be and where would you go? Robin Williams and we would grab a coffee and donuts in the park.
What is your DREAM job? (something other than your current job) Stem cell and longevity research