Professional Profile: Robert Rahner, 2019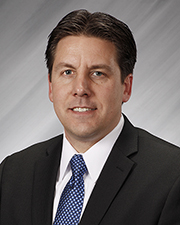 Robert Rahner
Name: Robert Rahner
Title: Managing Director
Company: Cost Recovery Solutions, LLC
Location: Tinton Falls, NJ
Birthplace: Brooklyn, NY
Education: Rutgers University – BS in Mechanical Engineering and MBA
First job outside of real estate: Worked through college at Home Depot.
First job in real estate or allied field: Consultant in the financial advisory services practice of Deloitte.
What do you do now and what are you planning for the future? I'm responsible for expanding CRS' presence in the cost segregation and valuation marketplace while delivering exceptional client service. For the immediate future, I'm focusing on helping them navigate the tumultuous changes in this year's tax code and using our engineering studies to improve their cash flow. Long-range plans include further developing our technical capabilities to drive increased value for our clients.
How do you unwind from a busy day? Spend time with the family, read a book
Favorite book or author: Bernard Cornwell: The Last Kingdom series
Favorite movie: "Gladiator"
One word to describe your work environment: Dynamic
Rules to live by in business: Treat others how you want to be treated.
What is your dream job? PGA golf professional