Professional Profile: Robert L'Insalata 2022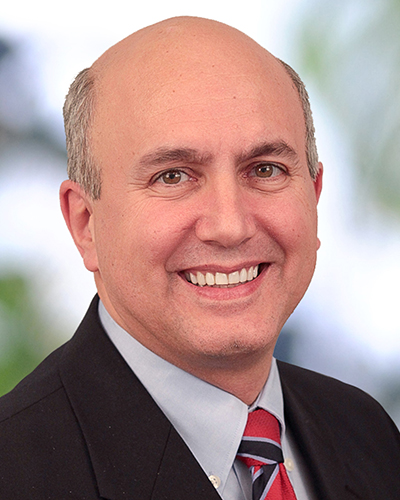 Robert L'Insalata
Name: Robert L'Insalata
Title: Partner, Critical Space Practice Leader
Company: AKF Group
Location: New York, NY
Birthplace: New York, NY
Education: BS, Electrical Engineering, Manhattan College
First job: While I started off as a newspaper delivery boy, I held a long-time position as the ice cream confectioner at my local Carvel.
First job in real estate or allied field: Engineer at an MEP firm
What do you do now and what are you planning for the future? I am the engineering practice lead for our Critical Space Division and am expanding our energy and sustainability expertise into the critical space market.
How do you unwind from a busy day? I like going for walks with my wife and our
furry companion, Luna. I also enjoy cooking, which allows me to be creative outside of work.
Favorite book or author: I enjoyed reading the Harry Potter collection to my daughters.
Favorite movie: Too many to choose—anything sci-fi.
Favorite streaming series: "Vikings"
One word to describe your work environment: Exciting
Rules to live by in business: Honest open communication, be up for the challenge, creativity solves complications
If you could invite one person to dinner (living or dead, but not related to you) who would it be and where would you go? Thomas Edison over for Sunday dinner
What is your DREAM job? (something other than your current job) Helicopter pilot