Professional Profile: Richard Neuman 2020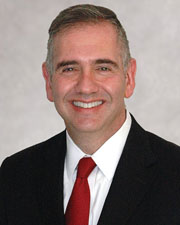 Richard Neuman
Name: Richard Neuman
Title: Senior Associate, New York Market Lead
Company: Aegis Property Group
Location: Melville, NY & Philadelphia, PA
Birthplace: Queens, NY
Education: Bachelor of Science, Ithaca College
First job: Production Assistant at a television production studio
First job in real estate or allied field: General Manager at Times Square Studios. We taped programs such as Geraldo (who had his nose broken on our stage during the infamous chair-throwing incident), and The Montel Williams Show. Our building was condemned to make way for the Reuters Tower at 42nd & 7th. I was tasked with project managing the design and relocation to new facilities.
What do you do now and what are you planning for the future? Owner's representative / project management in commercial, industrial, health care, cultural institutions, higher education, research and development, K-12 independent schools, hospitality, public sector, and senior living via our affiliate Eventus Strategic Partners.
How do you unwind from a busy day? I am a TV junkie.
Favorite book or author: Tom Clancy
Favorite movie: "Rocky"
Last song/album that you purchased/downloaded? Leonid & Friends
One word to describe your work environment: Organized
Rules to live by in business: The needs of the many outweigh the needs of the few or the one (Mr. Spock)
If you could invite one person to dinner (living or dead, but not related to you) who would it be and where would you go?:Billy Joel to grab some pub grub.
What is your DREAM job? (something other than your current job):I considered being a police officer. Though my current career is very similar to detective work, crowd control, and protective services.