Professional Profile: Richard Kessel, 2019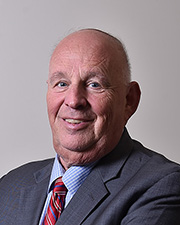 Richard Kessel
Name: Richard Kessel
Title: Chairman of the Board
Company: Nassau County Industrial Development Agency 
Location: Mineola, NY
Birthplace: Nassau County, NY 
Education: Calhoun High School, Merrick, NY; attended Colgate University, BA from NY University, MA from Columbia University.
First job: Sorting greeting cards at Colony Card shop in Merrick.
First job in real estate or allied field: Chairman and executive director NYS Consumer Protection Board.
What do you do now and what are you planning for the future? Currently Chairman of the Nassau County IDA and work as an energy consultant and plan to continue to work for as long as I can.
How do you unwind from a busy day? Watch sports
Favorite book or author: Catcher in the Rye by J.D. Salinger
Favorite movie: Goodfellas
Last song/album that you purchased/downloaded? The Beach Boys greatest hits
One word to describe your work environment: Wonderful
Rules to live by in business: Be honest, forthright and always respectful
If you could invite one person to dinner (living or dead, but not related to you) who would it be and where would you go? Babe Ruth at Peter Luger in Brooklyn
What is your dream job? Coaching the NY Knicks.