Professional Profile: Richard Eaddy 2023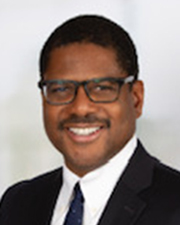 Richard Eaddy
Name: Richard Eaddy
Title: Executive Managing Director
Company: Savills, Inc.
Location: 399 Park Ave., New York, NY
Birthplace: Manhattan
Education: BA, Wesleyan and MSRED, Columbia
First job: Bank teller
First job in real estate or allied field: Housing project coordinator, North General Hospital & consultant, Battery Park City Authority
What do you do now and what are you planning for the future? Commercial broker assisting clients with strategic planning, leasing, sale and purchase of properties.
How do you unwind from a busy day? Spend time with my family
Favorite book or author: "All the King's Men" Robert Penn Warren, "Invisible Man" Ralph Ellison and "Fountainhead" Ayn Rand
Favorite movie: "Casablanca", "Paths of Glory", "Ran", and "Vertigo"
Favorite streaming series: "Ted Lasso"
One word to describe your work environment: Positive
Rules to live by in business: Treat others as you wish to be treated
If you could invite one person to dinner (living or dead, but not related to you) who would it be and where would you go? Nelson Mandela @ Oyster Bar (Grand Central)
What is your DREAM job? (Something other than your current job): Broadway producer.