Professional Profile: Rhonda Adams 2017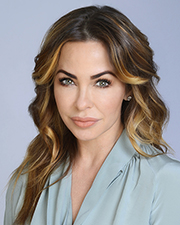 Rhonda Adams
Name: Rhonda Adams
Title: Licensed Real Estate Salesperson
Company: Douglas Elliman, The Adkins/Guzman team
Location: NYC
Birthplace: Florida
Family: Proud Mom to a great teenage son
First job unrelated to your current field: Diamond saleswoman
First job in current field: Commercial real estate
What your firm does now and its plans for the future? Love my current role on my team where I rent and sell homes throughout Manhattan, in all areas. We plan to continue doing more of the same.
Hobbies: Traveling, working out, reading
Favorite novel: "How to Win Friends and Influence People" by Dale Carnegie
Favorite film: Gone With the Wind
Keys to success: Hard Work, Treating every client like family
Person(s) you most admire (outside of family): I admire all hard working women.
If you had to choose a different profession, what would it be? I love my job, but if I had to dream, I'd love to be a professional shopper!