Professional Profile: Randy Eckers 2022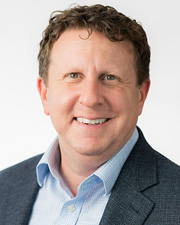 Randy Eckers
Name: Randy Eckers
Title: Partner
Company: Reed Smith
Location: New York, NY; Miami, FL
Birthplace: Brooklyn, NY
Education: Binghamton University, BA; Hofstra University School of Law, JD, with distinction
First job: Salesman at a children's shoe store.
First job in real estate or allied field: Morgan Lewis
What do you do now and what are you planning for the future? Commercial real estate finance lawyer at Reed Smith, representing commercial mortgage, mezzanine, C-PACE lenders and investors. Future: Open a brewery (live music, limited but quirky. Dining, mostly smoked meats) with friends in Miami.
How do you unwind from a busy day? Listen to music: Phish, Rolling Stones, Talking Heads, Grateful Dead, Jimi Hendrix, Kendrick Lamar, Beastie Boys, Kanye West, Allman Brothers, Amy Winehouse, The Clash, Eric Clapton, Little Feat, Radiohead, Red Hot Chili Peppers.
Favorite book or author: I don't really have a favorite book or author, I tend to read biographies of musicians.
Favorite movie: "Pulp Fiction"
Favorite streaming series: "Letterkenny"
One word to describe your work environment: Fun
Rules to live by in business: Always look out for your team
If you could invite one person to dinner (living or dead, but not related to you) who would it be and where would you go? Will Ferrell, anywhere!
What is your DREAM job? (something other than your current job) General manager of the NY Rangers.