Professional Profile: Ralph DeSantis 2017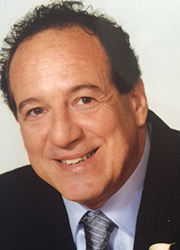 Ralph DeSantis - 2017
Name: Ralph DeSantis - 2017
Title: Vice President
Company: Craft-Tech MFG Corp.
Location: 2050 Artic Ave., Bohemia, NY 11716
Birthplace:
Birthplace: West Palm Beach, Florida
Education: 2 years at Southwestern College, Winfield, Kansas
What do you do now and what are you planning for the future? I am hoping to get some very challenging jobs in the near future.  We just quoted custom frames for a new building in Manhattan. They are custom shapes with radius curves, approximately 2,000 windows.  We are also working on a custom molding project with many different bends, similar to the Long Island City project.
How do you unwind from a busy day? I go home from work and spend as much time as I can with my five year old son.  We make popcorn and watch TV together.
Favorite book or author: Stephen King
Favorite movie: "Night At The Roxbury"
Last song you purchased/downloaded? Debbie Boone, "You light up my life"
One word to describe your work environment: Outstanding
Rules to live by in business: Never turn away a small job. It can lead to bigger projects.  Always treat people fair with pricing jobs. Stick to delivery dates when you take on a job.
If you could invite one person to dinner (living or dead, but not related to you) who would it be and where would you go?  Donald Trump, I would go to Peter Lugers Steak House
What is your dream job? To become a political leader. I would change a lot of things that need to be corrected in this country, in order for it to become great again.