Professional Profile: Patrice Irving, 2019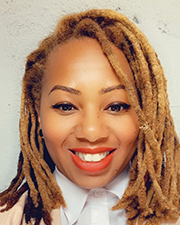 Patrice Irving
Name: Patrice Irving
Title: Superintendent
Company: King Rose Construction
Location: New York, NY
Birthplace: Brooklyn, NY
Education: Bachelor of Science in Architecture from the City College of NY. Certificate in Construction Management from Fordham University December 2020.
First job outside or real estate: I was only 19 when I applied for a job with an architectural firm, but I knew it would be difficult to get a position in an architecturally-related role. So, I proved my organizational skills as their librarian. They decided to utilize me as a draftsperson, and that's where it all began.
What do you do now and what are you planning for the future? I oversee ongoing construction project site activities, and subcontractors. I monitor every phase of each project from basic proposals to worker agreements and ensure that the job gets completed in time, within budget and in compliance with the local building codes and laws.
How do you unwind from a busy day? I "unwind" with two wound-up children who are quickly approaching their tweens.
Favorite book or author: "Their Eyes Were Watching God" by Zora Neale Hurston
Favorite movie: "Love Jones" (1997)
Last song you purchased/downloaded? "Lay Me Down" by Sam Smith featuring John Legend
One word to describe your work environment: Hectic!
Rules to live by in business: Everyone you work with is human like you. They should be treated with the same respect you expect one to give you. A kind word here and there works wonders.
What is your dream job? I know everyone says "this is my dream job" but honestly, finding a balance between construction and architecture (possibly design-build) while traveling the world with my children in tow.